Start by asking yourself a very simple question: WHY do you want to communicate in video? That is, what is the purpose of your video?
By having a clear idea of what you want from the start, you can more easily identify the right content, get the most out of your investment and better measure the success of your video.
Plus, depending on your goal, certain types of video will be more appropriate for the message you want to get across.
Before making your video, ask yourself the right questions:
What is the purpose of the video?
Who is the target audience you want to reach?
What is the distribution channel?
What is your budget? Including broadcasting.
And finally
What type of video should you choose?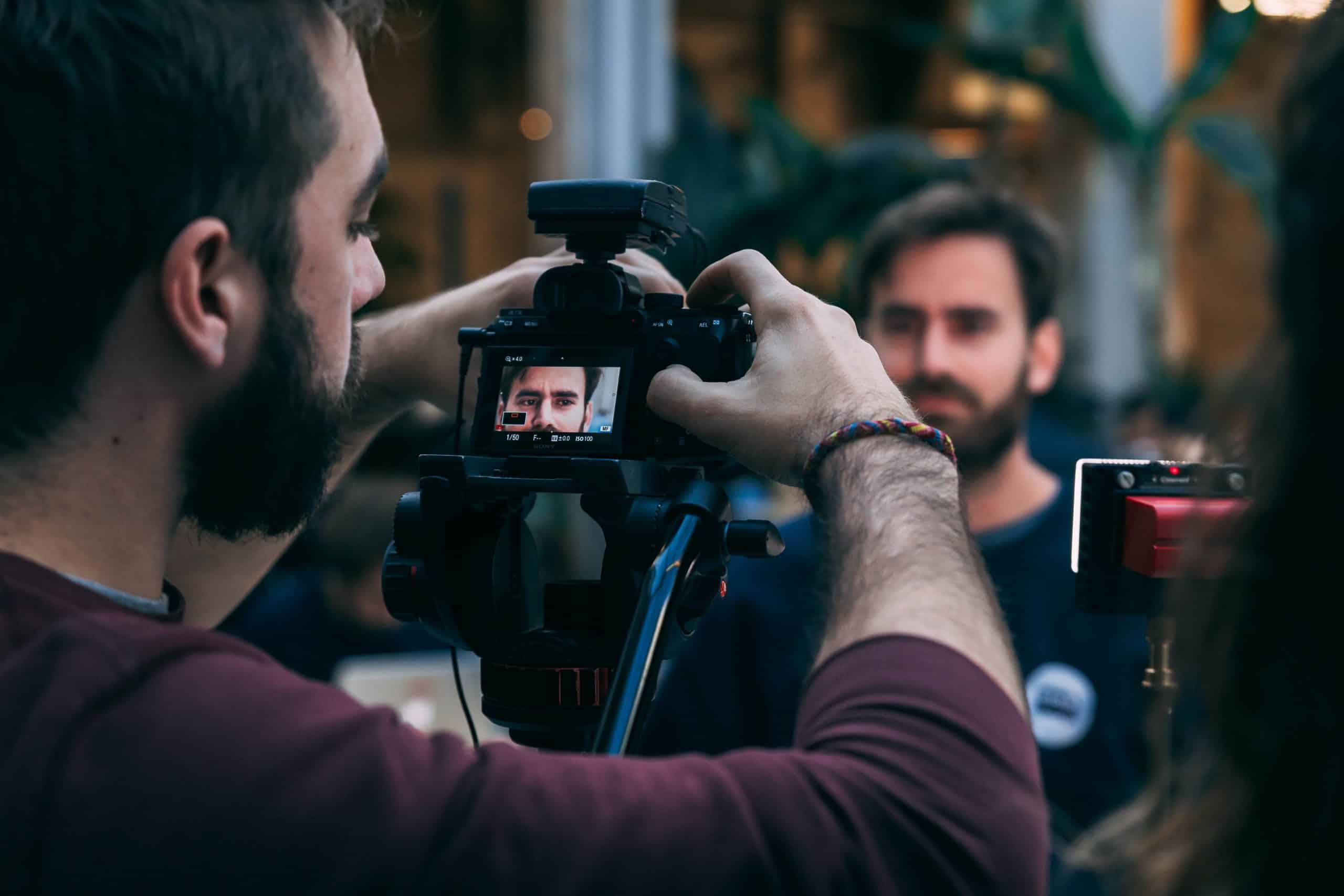 Here is a short overview that will help you to clarify the subject:
1) Event Videos & Live stream
Is your company organizing a conference, a fundraising event or another type of event?
Show the highlights! You can also livestream the whole thing on social networks.
2) Expert Interviews
Do short interviews with your best in-house experts. This is a great way to show your expertise and build trust with your target audience.
3) Tutorial videos
How-to videos can be used to teach your audience something new or to gain the background knowledge they need to better understand your company and your solutions. Tutorials explaining how to assemble, use and maintain a product allow you to support your customer and strengthen the relationship you have with them.
4) Animation
Animation or motion design can be an excellent format for concepts that are difficult to grasp, require strong visuals or products or services that are
intangible products or services. With animation anything is possible! You can take the viewer into the ultra-concrete as well as the symbolic to help them understand a concept.
5) Customer testimonials
One of the best ways to showcase and build trust with your prospects is to create case study videos featuring your satisfied and loyal customers. They are your best advocates. Get them on camera to describe their challenges and how your company has helped them achieve their goals.
6) 360 video, VR and AR
Want to show a venue or event as if your viewers were there? With 360-degree videos, viewers can see in all directions by scrolling through the content from different perspectives. Virtual reality allows viewers to navigate and control their experience. These videos are typically viewed via devices such as Oculus Rift or Google Cardboard.
Augmented reality adds a digital layer to what you are currently viewing in the world. For example: immersing the viewer in a particular world at an exhibition or event.
7) Holograms, projection mapping and media mix?
Do you want to surprise with a technology that gives a futuristic image? A projection on a holographic medium can blur the boundaries between the real and the virtual.
A few things to keep in mind when putting your video project together:
The synergy of time, quality and budget have a real impact on the development of a video. If you want to make a video quickly, this will have a direct impact on the budget or quality, for example.
The more complete you are in your request by providing as much information and elements as possible (such as graphic design, illustrations, mascots, etc.), the smoother the development of your video will be.
The different aspects that will impact your video budget are: the technique used (motion design, 3D, classic video), the duration, the format of the video and also whether you want to add translations or voice-overs.
Be aware that an animation is built a bit like a house: if you want to add an element such as a cellar, when the house is already built, you will have to start the whole structure again and this will inevitably generate additional costs.
The more reactive and invested you are during the feedback phase and the more you know where you want to go, the more efficient the work will be.

Written by Alexandrine Delville, of the company NTTRB