The era of digital transformation has arrived and it will take time to adapt. Video is a didactic tool that can accompany you on many levels in this change. It is a powerful ally in explaining, informing and communicating effectively at a time when our attention has become a highly valued resource. We must not hesitate to innovate!
We've heard it said a thousand times that "a picture is worth a thousand words", so imagine a video, with its 24 frames per second!
Have you ever thought of making a video? This medium has become an indispensable communication tool. Video allows you to be seen and heard in this information frenzy. So now is the time to get started!
WHAT TYPE OF VIDEO SHOULD YOU CHOOSE ACCORDING TO YOUR NEEDS?
Depending on the goal you have defined, certain types of video will be more suitable for the message you want to convey.
Do you want to convey information as clearly as possible?
Instructional video can inform, educate and raise awareness; the ideal partner for dealing with this digital transformation. It can help you inform your employees, explain new services clearly or accompany you in the evolution of your company.
Do you want to communicate about a new product or service in the digital age?
With 2D or 3D animation, the world opens up and the limits are pushed back. If your product or service is difficult to grasp, you will discover that animation (also called motion design) has infinite possibilities! They allow you to create strong visuals, to take the viewer into the ultra-concrete or the symbolic to bring them to understand a concept and therefore to like a product.
You can also, for example, create a character or a mascot with whom the audience can identify, which will humanize your product.
It can also be useful to offer training to your customers. Help your customers to make the best use of your products and services to increase their satisfaction and ensure their trust is renewed!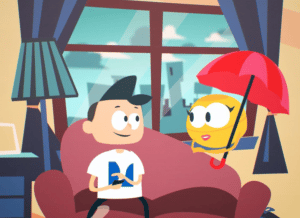 2D animation made for the Royal Meteorological Institute – copyright NTTRB 2020.
Are you organising conferences or other events?
Show the highlights in an after-movie! You can also livestream the entire event on social networks. You can also broadcast the most interesting interviews from a conference on your website.
Livestreaming is popular! This format is very popular with Internet users. Thanks to this, you can broadcast your entire event live on social networks.
Your subscribers will be able to watch your event in real time from their mobile or PC and interact with you. The exchange is spontaneous and humanised.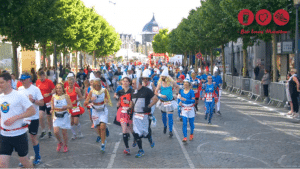 After-movie Beer Lover Marathon Liège – copyright NTTRB 2019.
Share your vision!
You can promote your brand by telling its story or by talking about your vision and values. We all have something to tell, but it is the way we emphasise this or that element that will give our story the emotion that will carry the audience away. Any story can be exciting because we are emotional beings. And our buying decisions are 80% emotional. Emotion will ensure that viewers will never forget a film… And will think of you when they have to make a buying decision!
With the development of social networks and the transparency that this implies, we are changing the paradigm. Everyone likes to know the faces behind a company's name. Don't hesitate to share your backstage from time to time, present your team, your offices or some moments of a company party!
If you want to position yourself as an expert in a field, do short interviews with your best internal specialists, from your employees to your CEO. Your employees are also your best ambassadors, and this is a great way to build trust with your target audience!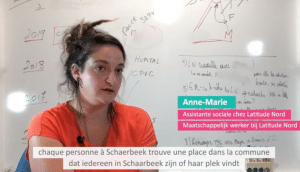 Interview Latitude Nord – Schaerbeek – copyright NTTRB 2021.
As you can see, video has become THE way to talk about your products and services or to make your brand known. Technologies such as special effects, holograms, livestreams and 360° video are reinventing video marketing. The audiovisual sector is constantly changing. It will always allow you to find an innovative and effective solution to promote your brand!

Written by Alexandrine Delville, of the company NTTRB